Here's how MyHost Affiliates earn high, recurring commissions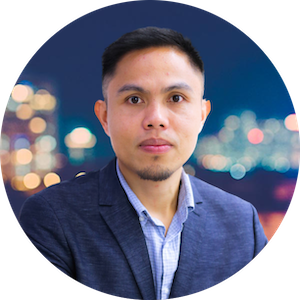 Rob
And you can, too! As well as providing a great hosting service, we run an Affiliate Marketing Program that's designed to help you get paid.
Become an Affiliate today
Affiliate marketers know that one of the most effective ways to make money is by promoting products and services you believe in. And if you're looking for a new affiliate marketing program, then MyHost might be just what you're looking for. With MyHost, you can promote a high-quality web hosting service while earning commissions on every sale. Plus, we offer a wide range of promotional tools and resources to help you get started.
This article will look at everything you need to know about the MyHost Affiliate Program and how you join up and start earning today.
Benefits of the MyHost Affiliate Program
High commission rates
MyHost's Affiliate Program is one of the most generous in the hosting industry, with commissions lasting up to three years and reaching as high as 15%. That means you can continue earning income from your referrals long after signing up for an account.
And because we're such an excellent hosting company, our customers tend to stay with us for the long term. That means more money in your pocket!
Wide range of price points
As well as low-cost Web Hosting, you can also market products with higher prices, like Dedicated Servers, which are currently priced at up to $249 a month. Imagine getting a cut of that bill every month!
Some affiliates prefer to focus on higher volume and lower-cost products while other put their efforts into earning fewer, larger commissions. Whatever your strength is, our program has a place for you.
Get paid fast
You don't need to build up a large account balance to start receiving payments from MyHost. You can request a payout any time if your account balance is at least $25.
Very quick and easy to join
If you're already doing affiliate marketing in the hosting industry, we're super easy to add as another product to promote. However, if you're just starting, don't worry; our team is here to help build a promotional strategy and get you up and running!
Just create an account, and you'll be ready to start earning commission on every qualifying sale that you refer.
There's no vetting process or waiting, and your affiliate link works immediately, so you can begin promoting straight away. Why not get started today?
Extensive marketing support
As a MyHost affiliate, you'll receive a personal affiliate link to share with your audience. Plus, you can use our different collateral like ads and content about our products and company from the Affiliates Download page.
We're here to help, so if there's any other collateral or content that you'd like, then just ask and we'll see what we can do for you.
Track your commissions in real time
The Affiliate dashboard breaks down your performance in an easy-to-read way, and it's updated in real-time. Tracking your commissions, account balance and conversion rate couldn't be simpler.
What sets MyHost apart for customers?
It's NZ-based!
MyHost is 100% Kiwi-owned and stays that way. We're based in Auckland and have been in the hosting industry for over 20 years, so we're well versed in hosting New Zealand websites! And we're not going anywhere, so you can trust that your referrals will stay with us for the long haul.
If you're running a hosting comparison site or review site, you'll probably have a gap where New Zealand-based hosting should be. We're the largest NZ-owned hosting company, so we're the perfect brand to fill that niche.
Introductory offer for all new customers
You can advertise the code 50OFF to all new MyHost customers. Whatever products they sign up for, their first month's hosting will be half price!
Generous entry-level hosting package
At $8.95/month, our entry-level hosting package is one of the most competitive in New Zealand. Plus, it comes with the following features:
Two websites
Unlimited storage
Unlimited bandwidth
Unlimited email addresses
Unlimited databases
Free SSL
99.9% uptime guarantee
Compared with our competitors, who charge almost the same premium but with fewer features, it's easy to see why our customers choose MyHost and stay with us.
Fully optimised for WordPress
We ensure maximum compatibility with the world's most popular CMS. Hence, as an affiliate, you won't have a hard time promoting our services to your target market.
The marketing collateral that you can download from us include WordPress-focused ads and content.
Excellent customer service
At MyHost we don't believe in tiered support. That's why every customer we have, regardless of whether they have the entry-level plan or the most expensive one, will get the same excellent, high-quality support from our team of experts.
Just look at our reviews online and you'll see how much people love us.
---
How to get started
Getting started with MyHost Affiliate Program is quick and easy; here's how:
Create your MyHost account
Open "Affiliates" from the main menu
Click "Activate Affiliate Account"
After activating your account, you'll have your affiliate link instantly, and you can share it immediately. Use the code '50OFF' to give your referrals 50% off their first month while you still get the full commission!
You can easily track your progress and earnings at the simple-to-read Affiliates screen in your account. Details about your referrals, commissions earned, and payouts are available here.
Lastly, if you have special requests for collateral design or copy that isn't available on the collateral page, our team is more than happy to create it for you.
Make today your day to begin
Joining MyHost's Affiliate Program is a great way to increase your income from hosting sales. Our commission rates are some of the most generous in the industry, and our extensive marketing support will help you easily promote our services. We have a competitive entry-level hosting package perfect for promoting your target market.
If you're ready to start earning, sign up today!