Customer Profile: BRAVEweb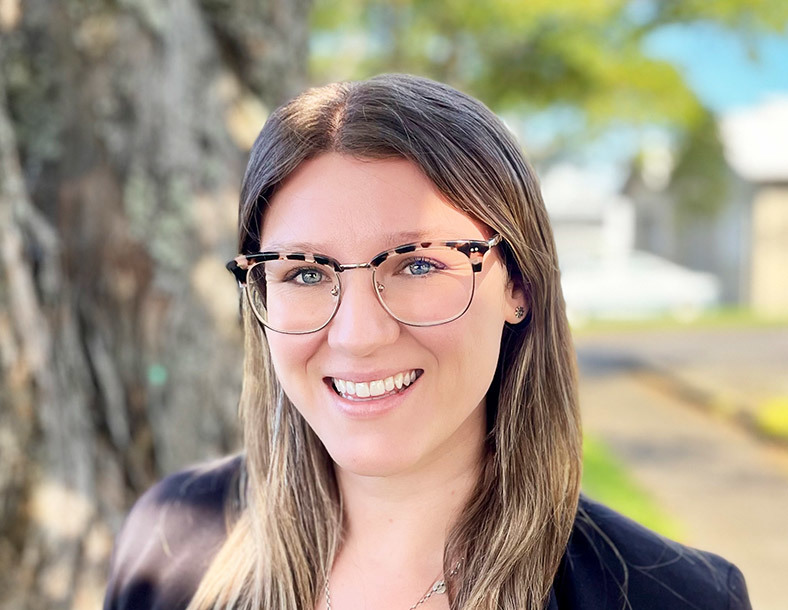 Kendra
From a rebrand after 20 years to moving their hosting back to NZ from overseas, Steven and Joanne Gardner sat down to speak with us about their Web Agency BRAVEweb and their experiences with MyHost.
Tell us a bit about BRAVEweb and what you guys do.
We are a full service web agency currently servicing businesses all around New Zealand and Australia. We believe having transparency in our work is very important and are big believers in treating our clients how we would want to be treated. BRAVEweb is all about being customer facing, open and flexible all rounders. We have a range of capabilities we bring to the table including, web design, hosting, ecommerce, domains and website development. We also run multiple workshops and seminars for a range of different groups, including college students and business owners. After being in the industry for 20 years, we rebranded from Deepweb to BRAVEweb.
Can you tell us a bit more about the decision to rebrand after 20 years?
At the time we started our agency, Deepweb was more mysterious and actually related to the websites that search engines couldn't see – there were no negative connotations towards it. Joanne started having concerns about the name Deepweb after she read a Jack Reacher book over 4 years ago. Lee Child mentions all these terrible things going on in the darkweb, but referenced it as the deepweb throughout the whole novel.
Joanne thought it would become an issue later down the track. Nowadays, deepweb and darkweb are used interchangeably, turning it into a word for a place where people go to do illegal activities. In the past we have actually had a handful of people wanting to do sites on the deepweb!
Rebranding had been in the back of our mind for a while, but Steven had been resisting it since it had been our identity for 20 years. It took a while for Steven to warm to the need, and then some direct feedback from a customer, to come around to the idea.
For us, the decision to change our name really came about when we realised that it was about how many people weren't talking to us because they had made an assumption off the bat about the name. Then we don't get a chance to talk to them and put our side across. One of the good things rebranding has brought about is that it has allowed us to go out to talk and connect with people.
That's really interesting how the name Deepweb has slowly evolved over time. So, how did you decide on the new name?
We want to make unique websites for each and every client that fits their brand and passions. We needed a new name that better reflects the service we provide to our clients. After three days of brainstorming, we decided on BRAVEweb.
We felt this new brand better reflected how our skills in web development empowers clients to get their business online. We will step into the unknown when needed and go beyond what others would do as a normal part of web-creation to bring about a brave new place for clients' business on the web.
BRAVEweb believes that being brave is what makes clients' websites stand out.
BRAVEweb sounds like a perfect fit! You have recently brought your hosting back to NZ. What would you say influenced your decision to move your hosting back home?
We had a few clients who had it in their criteria that their hosting be in NZ. It was important for them to ensure that their data is stored locally. After some research, we chose Webslice and signed up for a reseller plan for these, so then we had a few sites hosted in NZ, with the bulk overseas still.
As time went on, there were a couple of things that influenced us to bring the rest of our sites over.
One being speed. Most of our clients are small, local businesses, so having their hosting overseas meant their sites were slower. It was important to us to provide them with the best hosting experience, and bringing their hosting back to NZ allowed them to have faster sites.
It was also quicker in terms of support. With our previous hosting providers support wasn't a major issue to begin with, although the time difference caused a large delay in response time. When they were acquired by a larger corporation, they turned off their email tickets to streamline how their support worked and you were limited to only using the chat function.
It became frustrating to get anyone to do anything as their tier one agents couldn't do a lot over the chat function. It slowed response time down drastically. They didn't have any support agents that catered for the NZ timezone. Webslice is able to solve support requests quickly in NZ time and most people you talk to on the frontline can actually resolve your issue right away.
The other thing that influenced our decision to make the move was that our original hosting provider wasn't going to implement Let's Encrypt SSL.They made a business decision that they weren't going to support open SSL. At a time where this was imperative, they stonewalled us and refused to give an answer as to if it was something they would eventually support. It was definitely hard to communicate with them as they were a faceless large entity. They were going to start charging all clients for SSL certs, so we decided to move our 200 plus domains back to NZ. When they finally decided to start supporting it, over a year and a half later, it was too late. It is worth spending the money with you guys rather than hosting overseas.
What would you say is the benefit to your business now that you have your hosting with MyHost?
The support is the best bit and we get the feeling that you are striving to improve your offering in both hardware and support. It is good to know that hardware is being maintained and managed, and if we need any support when issues arise, your team is there to help. There is also a drive to constantly improve the hardware, not just from a stability or security point of view, like the stuff you are doing about reimagining hosting for example. It's nice to know you aren't just resting on your laurels. You have a drive to make things better.
If you were to recommend MyHost to others, what would you highlight as a good reason to choose MyHost?
It's all about the people, from the top down. MyHost has its head and heart in the right place. They will look after you and your business.
Not much has changed since SiteHost acquired MyHost, which is great. The people and the service are still personal and it's nice to know that you are still focused on all clients, even small ones. We had a few hiccups with the large migration, but when Steven came to meet with your team, Quintin [SiteHost's Technical Director] came out and made an effort to come and say hello. The support is where you can really notice the difference.
Thanks, we really pride ourselves on our support. How would you describe MyHost's ability to meet your businesses hosting requirements?
Very good, we feel we have everything we need with MyHost. As our needs grow, you can match that and even go a step further and offer options to improve it.
We actually have a rouge VPS at another provider, MyHost is streets ahead in terms of support, so we are looking to bring that into MyHost at the moment.
If you had to pick one thing, what was the most important issue that MyHost helped you solve?
It would definitely be the consolidation. Only having one hosting account to log into is nice. We used to have 5 WHM accounts to log into depending on which server it was on or which group of clients it was. It makes the management a lot easier and saves a lot of time!
---