Free, legal stock images and where to find them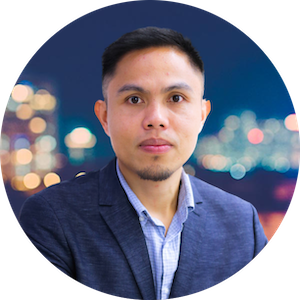 Rob
Need images for your website, but don't want to pay (or steal)? We've compiled a list of the best free stock photo resources online.
Creating a website, or learning your way around a new CMS like WordPress can be a fun and rewarding experience, but it's essential to ensure your site looks professional. Using high-quality images on your pages is one way to accomplish this. However, finding suitable images that are also legal to use can be tricky - unless you know where to look!
The internet is filled with free, high-quality stock images that you can use in your next project if you do a little searching.
Luckily, many free, legal stock image websites can provide you with beautiful and diverse imagery for your content. Whether you're working on a website refresh, presentation, or marketing campaign, you can get the visuals you need without breaking the bank.
What to look for when finding images for your site
When you're searching for photographs or other visual content that you don't need to pay for, the available stock depends on whether our site is commercial or non-commercial. Either way, it pays to have a range of sources up your sleeve.

It's essential to look further than the word "free" and actually check the licensing agreement to make sure you're not violating any laws or policies (and to be courteous to the photographers and illustrators who create the images in the first place). The websites listed below all have clear policies in place, but it's always best to err on the side of caution.
In short, you don't want to find yourself in legal trouble, all for the sake of an illustration. Especially when there are literally millions of high-quality stock photos which you can use for the price of an acknowledgement to the photographer or artist.
The best websites for finding free, legal stock images
Below, we've gathered some of the best websites for finding free stock images. These websites offer high-quality photos that are free to use for both commercial and non-commercial purposes.
Pixabay
Pixabay is a popular website for stock images. It offers a vast selection of over 2 million royalty-free images (including photos and digital graphics), videos, and music tracks. Creative Commons CC0 license covers Pixabay's content, which lets you use it for any purpose - even commercially - without attribution.
Pexels
Pexels is another excellent resource for free stock images, with a focus on photos and videos (so, no drawings or digital graphics). Over a million royalty-free photos are available under the Creative Commons CC0 license. The Pexels search and filtering functions are a particularly strong point.
Unsplash
Unsplash is a popular website for high-quality, free stock images. Like Pexels, Unsplash is all about photography rather than any other sort of image. You can browse photographers' own collections, search by keyword, or click through pre-arranged themes like 'nature' or 'street photography'. All up there's more than a million royalty-free photos licensed under Creative Commons CC0 and ready to go.
Wikimedia Commons
The Wikimedia Commons is a free, open-source repository of media files. It's an excellent resource for finding your project's images, sounds, and videos. It serves as a common repository for various Wikimedia Foundation projects (like Wikipedia, for example). However, you don't have to participate in one of those projects to use the available media.
Volunteer contributors from all over the world create and maintain the repository and give their time and energy freely to make this massive database of media files available to everybody. Especially if you're writing about a niche topic, looking for a particular diagram, or digging into an historical subject, this could be the place to start.
Unlike the other sites listed here, Wikimedia Commons includes a lot of media that's in the public domain and free to use however you like.

Three licensing aspects to check before you use any image
With so many free stock images available online, it's essential to make sure you're using them correctly. Whether you're using any of the websites listed above or another resource, here are some things you need to check before using an image.
Attribution. Some free stock image websites require you to give attribution - meaning you need to credit the creator of the photo whenever you use it. Often you'll be provided with the exact sentence to use. Even when attribution isn't required, it can still be a nice touch.

Commercial vs. non-commercial use. Some free stock images are allowed for commercial and non-commercial purposes, but others are royalty-free only for non-commercial use. If your website is for a business, or you use it to sell anything, it's a commercial site.

Modifications. Some free stock images are okay to be modified or altered, while others may not be edited. Check the licensing agreement before making any changes to an image.
Most sites have pages that clarify licensing terms in more detail:
---
Having learned where to get free stock images and how to use them correctly, you're ready to start using high-quality visuals in your projects - without breaking the bank. So what are you waiting for? Organise yourself a Website Builder or Web Hosting package and get started today!