New web hosting packages: What our current customers need to know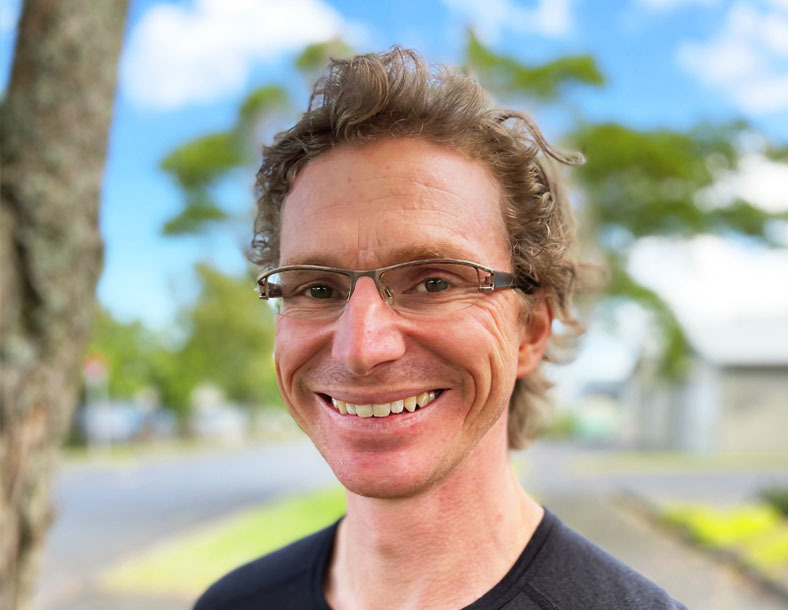 Max
If you started out on WebSlice and you're hitting up against your storage limits, it's time for a free upgrade. If you were a MyHost customer before the August merger, things are a bit more complicated.
See new packages
Back in August we merged two brands, kept the MyHost name and started running everything on WebSlice's technical platform. The new MyHost launched on August 27, and we did our best to keep change to a minimum for all MyHost and WebSlice customers.
Your web hosting packages didn't change.
The servers and technology hosting your websites didn't change.
Our prices and billing didn't change.
No-one likes disruption, and we wanted to get the bigger and better MyHost launched and flying before you even had to think about changes to your hosting.
That's why we initially copied our web hosting packages directly from WebSlice. But today we have launched a set of new and improved web hosting packages.
Our new web hosting packages
We've removed almost every technical limit. The big difference between each of them is the number of sites that you can host.
The Small plan is $8.95/mo for up to 2 websites
The Medium plan is $14.95/mo for up to 4 websites
The Large plan is $27.95/mo for up to 8 websites
Every new web hosting package includes:

Unlimited Storage
Unlimited Bandwidth
Unlimited Databases
Unlimited FTP & Email Accounts
Unlimited Parked Domains
Automatic & Free SSL
We have never had as few limits on any plan we've offered before. On top of this, readers who were with MyHost pre-merger will also see that prices have gone down and website limits have gone up.
Can I please get my hands on this tasty new stuff?
It's possible to change your hosting package and take advantage of these improved package specs. But there are some things you need to know before you move.
If you started out with WebSlice
If you're operating comfortably within the limits of your current hosting, then there's nothing to gain from upgrading right now.
If you're at the point where storage or other limits are becoming an issue you can switch to one of our new packages - see how in the Knowledgebase.
If you started out with MyHost and are hosting one site or domain
You can switch to a new package, which will cost less and have fewer limits (e.g. on storage). Your new package will also let you host more than one site.
Because you'll be shifting onto the platform that we adopted from WebSlice you will need to migrate your site onto a new server.
So we can help you through the change, start by getting in touch with us. Either:
Let us know which hosting package you'd like to move to, and we'll help make the change as smooth as possible.
If you started out with MyHost and have multiple websites on a Large web hosting package
Things are more complicated, and you might be better off sticking with what you have. This is because our new, cheaper package uses an "add-on domain" model for multi-site hosting.
Under this add-on model all websites within a single package are managed through only one cPanel, regardless of how many sites you have. This is a major difference from the old MyHost packages which offered separate cPanel accounts for each site. (One reason we can offer the new packages at a cheaper price is because they only include one cPanel licence.)
There are risks to consider here. It's possible to manage them, but you need to know whether it would be worth it.
For starters if you currently divide cPanel access between different people or teams for each website, you will lose the ability to do that. There will be one cPanel and anyone with a login will be able to change settings for any of the websites hosted within your package.
There are other security issues to consider. If one of your websites is compromised, e.g. by a malware attack which breaches your cPanel, it can easily become an attack on all your sites.
Not for you? Simple. Just keep the hosting you have. If you're interested in offering multiple clients their own cPanel access and are reaching the limits of your current package, don't forget about our Reseller Hosting options, which start at $44.95/mo, or the more serious option of dedicated cPanel Servers.
Or, if you do want to cut a few dollars off your bill and lose all but one of your cPanels, follow the steps for MyHost customers above. You will need to migrate all your sites onto a new server as part of the change.
Any questions?
As always, if there's anything you want to ask about your web hosting options, we're here to help. Login and lodge a ticket, or email support@myhost.nz and we'll be happy to chat.
---
Note: All prices were last updated on November 11, 2021, and exclude GST.