Even in "the cloud", New Zealand-based servers matter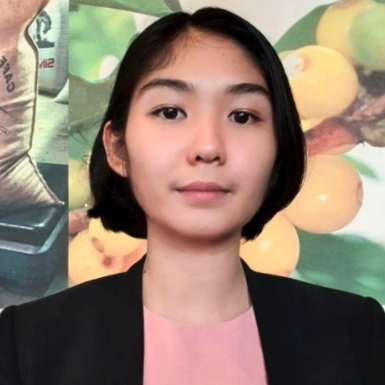 Janina
If you and your customers are in New Zealand, your web hosting should be too.
One of the many good things about cloud web hosting is that you can choose from providers around the world. Big name hyperscale providers have servers all over the globe (although not Aotearoa, yet), but going bigger isn't always better. In fact, if you're based in New Zealand and have customers in New Zealand, the choice gets a lot easier.
The #1 reason to stay local is speed
Distance massively affects response rate, which is the time it takes for a request on a website to be completed. To put it another way, that's the number of seconds people spend waiting for your website to load.
"Customers have grown more impatient, and Google rewards faster load times."
In short, users in Wellington will be able to enjoy faster load times when a site's server is in Auckland (about 644 kilometres away) than when it is in Melbourne, Australia (about 2,623 kilometres). This extra distance can make a huge difference in seconds and, therefore, in sales, brand reputation and SEO ranking.
Customers have grown more impatient over the years. Today, 40% of internet users reportedly abandon a site if it takes longer than three seconds to load. Even Google rewards those with faster load times with higher visibility in search results.
So if kiwis are your primary target audience, it is wisest to stick to a hosting provider with a datacentre in New Zealand.
But then, location is also not everything. You must also find a hosting provider that is reliable and prioritises speed, security and support.
More to look for when comparing NZ web hosting
You have options here in New Zealand. MyHost's datacentres are spread across Auckland: one in Penrose (pictured), which we own, and two others, in the central business district and on the North Shore, where we run our own gear. This ensures that our Web Hosting plans allow you to connect with your kiwi customers more smoothly.
As well as location, hardware differs between providers. Our servers are ultrafast, thanks to high-quality hardware like NVMe (nonvolatile memory express) storage, which contributes to data crunching and response times that are fast enough even for enterprise needs.
Most important of all, MyHost's customer support is uncontested. No matter what plan you get, we provide expert assistance 24/7.
Our support team is mostly in Auckland, with a few in other NZ areas and even overseas. No matter where they are, they respond in a matter of minutes, not days. And we have been sustaining a 97% satisfaction rate for seven years now. That's one of the reasons our local customer base keeps growing.
Here are the top benefits that you can get from NZ-based web hosting and how MyHost fits into the picture:
Cost-effective. With an affordable hosting provider keeping your servers tuned and online, you have less to worry about. For a few dollars a month (our plans start under the $10 mark) you can free yourself from technical worries and focus on your business instead - so long as your provider delivers. Cost-effectiveness is about more than paying bottom dollar, though. Look out for dirt-cheap web hosting that slows you down with overloaded servers, or runs your website run on outdated hardware (which can affect both speed and security).
Secure. A lot of server security depends on your hosting provider and how proactive they are in patching and keeping security features up-to-date. Look at the monitoring on offer as well. If suspicious web traffic heads your way, you want it detected and dealt with as soon as possible. At MyHost, we take data security very seriously. We patch our system on a regular basis to address any vulnerability, and ensure security measures are deep-seated in our company, on both technical and organisational levels.
Reliable backup and recovery. It's always prudent to keep a recent backup of your website. We take daily backups for our customers and store them offsite for a fortnight. This saves you some routine work and protects you from losing data. We also work hard to prevent data loss in the first place, by utilising high-quality hardware (e.g. NVMe), and building "redundancy" into our datacentres. For example, if there's a power cut we have a back-up generator. We have layers of protection against other events like network outages as well. When you're comparing providers, be sure to check what back-up is available and whether it costs anything extra.
Eco-friendly. Datacentres are heavy consumers of energy and can harm the environment if they draw on unsustainable power sources. By choosing a hosting provider in New Zealand, where the central energy supply is 75-85% renewable, you are sure to limit your carbon footprint. At MyHost we've gone even further, installing more than 300 solar panels on our datacentre roof. On a sunny Auckland day we're close to generating as much power as the datacentre needs.
Expert support. If you're serious about running a reliable, high-performance website, look at the support that your hosting provider offers. Get a team of professionals to boost the management, maintenance, and security of your web hosting by adding Managed Services onto your plan. With Managed Services, you enjoy 24/7 access to proactive security monitoring, outage response and other emergency calls. With MyHost, our NZ-based team has got your back, whenever you need them.
So there you have it - plenty of reasons to keep your web hosting local, and even more reasons to look into MyHost first. Sign up today and see how our packages can help your business grow in the cloud and anywhere in New Zealand.