VPS or Dedicated Server? A quick comparison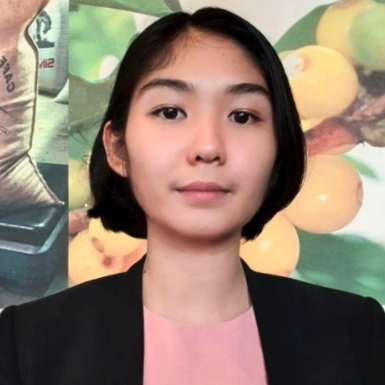 Janina
Virtual private servers (VPS) and dedicated servers both offer more control and more grunt than shared web hosting.
If you're choosing between a VPS or dedicated server, you're looking for more than entry-level web hosting. Perhaps your business has grown beyond shared hosting. Or maybe you've got a big, data-hungry idea that's ready to be released into the wild. Either way it's an exciting time, and an important decision to get right.
These two hosting solutions share many similarities, but there are major differences you need to understand. While you read about them it's really important to remember what's brought you here, and what you need from your hosting.
VPS (virtual private server)
In our previous article, Shared web hosting vs VPS, we explained how VPS is a step up from shared web hosting, which is the most popular entry-level option for people or businesses.
With a VPS you share a physical server with others, but your part of the server is virtually walled off. You have guaranteed resources and good, but not perfect, isolation from other activity on the server.
This all adds up to more space, speed and control than entry-level web hosting, but much less than a dedicated server would give you. If software customisations or security matter, a VPS might offer you enough scope to do what you want. One big trade-off for that control is that a VPS comes unmanaged, making it your job (or your team's) to run and maintain the server.
If this sounds intimidating, hosting providers like MyHost offer managed services.
With managed services, MyHost's skilled engineers oversee the overall operations of your server, from patching and updates to security management. This comes at a price but with the hours and stress that you save, it's an investment rather than a cost.
Finally, the biggest difference you'll see in favour of a VPS over a dedicated server is that a VPS has a smaller price tag.
In sum, what you get from VPS are:

Above standard storage, speed, bandwidth
Scalability
Control over security threats
Room for some customisations
Lower cost than a comparable dedicated server

Recommendation: If you've outgrown shared web hosting, or want to make a couple of custom tweaks, a VPS is the logical next step.
Dedicated server
Dedicated servers are the way to go if you have top-of-the-line needs anywhere across the board - more computing power, more control, or more security.
To give you an idea, dedicated servers are often the best fit for:
Big data
Machine learning
Live media streaming
Website and application hosting
Communication apps
Backups and storage
Infrastructure virtualisation
Server clusters
Business applications (CRM, ERP, Data analytics software)
Online gaming
Like the name says, "dedicated" means having your own server - all of it. There's no sharing and no "neighbours", and you get a big say in the exact hardware that you're renting.
A dedicated server exclusively hosts data for a single client, and sits in our world-class datacentre. It's the most powerful hosting infrastructure we offer.
Here are the ultimate benefits:
Better load times. Away from a shared hosting environment, your site will never have to experience slowdowns as a result of giving way to others experiencing higher visitor traffic.
Full flexibility. You have full control over the choice of hardware and software (e.g. operating system) to use, which means you can configure your server however you like. Whatever CMS and plugins you want to run, however you want your site to work, and whatever features you want to offer, you can tune your server to suit. You can also get help from providers like MyHost. We have ready packages which you can adapt or configure before you checkout.
Increased data security. Some security vulnerabilities can be exploited across entire servers - remember Meltdown and Spectre a few years ago? In simple terms, an attack on one website sharing a physical server quickly became an attack on every website on that server, even across different VPSs. On a dedicated server, you don't share resources with anyone else who might accidently leave a back door open. This is a big reason why you can confidently use a dedicated server for storing sensitive data, or to run applications where safeguarding end users' data privacy is mission critical.
Extremely high computing performance. With dedicated servers you can order huge amounts of storage space, RAM, and CPU. At the bottom of the scale, a dedicated server can look like a small step up from a VPS. At the high end, dedicated servers can be literally incomparable, with specs measured in, say, terabytes instead of gigabytes.
Given these benefits, dedicated servers carry a premium cost. But bigger is not always better. There's a balance between not over-investing in computing power, and anticipating your future growth so scaling up can be easier and faster when you need it.
Going dedicated is a large investment. Make sure you do extensive research, or talk with us, before jumping into this big decision.
In sum, from Dedicated Servers you get:

Your own piece of customised hardware, just for you
Blazing fast speed
Massive storage and computing power
Maximum security
Full control over customisation

Recommendation: Best for data-hungry operations, or when you need very high performance or security
Still undecided?
If you have further questions, we are more than willing to answer them. Contact us for expert advice on choosing between a VPS or Dedicated Server, and tailoring everything to suit you.
All of MyHost's VPS plans include full root access (or managed services, if you'd prefer); unlimited national bandwidth; one free IP address; and a free set up. Our VPSs can run Ubuntu, Debian or CentOS distributions. This means you have the freedom to deploy and build on the operating system that suits your business.
Meanwhile, MyHost's Dedicated Server plans offer enterprise-grade hardware and a secure personal network.
Our VPS and Dedicated Servers all run on high-quality hardware, including NVMe, which has bandwidth and latency speed that is above-average industry speed.
More importantly, we're known for our expert 24/7 customer support, which is critical to any business that's operating online.
Ready to go? Sign up today and you can set up your VPS or Dedicated Server right away.
---