What are Linux hosting and Windows hosting? And how do cPanel and Plesk fit in?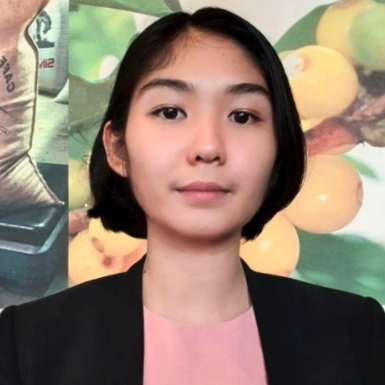 Janina
Linux or Windows? cPanel or Plesk? Some choices aren't as hard as they seem.
Some web hosting decisions are easier to make than it seems at first. Linux vs Windows and cPanel vs Plesk can seem like major choices, but a lot of the time the answer is simple. Here's why we prefer Linux and cPanel.
Linux vs. Windows Hosting
Linux and Windows, the two best operating systems (OS) there are today, have often been pitted against each other by people choosing a web hosting provider.
Like any OS, Linux and Windows manage the communication between software and hardware, helping them jibe well with one another to run a wide range of machines, including data servers.
For our part at MyHost, we're all in on Linux. But we'll do things differently in this article by simply explaining the features of these two, and why you will still be having the best experience whatever is used by your web host.
What is Linux hosting?
Linux hosting simply means Linux is running on the servers offered by your hosting provider.

Linux, which is used for all our Web Hosting and VPS plans, is the most popular server solution today due to two key elements: price and how well other important web technology like WordPress, the most popular content management system (CMS), can work on it.
Linux is open source so it's free. Amazingly, just because it costs less than Windows doesn't mean it compromises performance. In fact, because Linux uses less of your server's resources, it could work faster and better than Windows in running almost anything, including WordPress and other CMSs.
PHP and MySQL work smoothly together on Linux because they were originally made for this OS. While they also work on Windows, you can think of Linux as their native environment.
Because of its powerful performance, compatibility with a wide range of software and languages, and the fact that it is free, Linux is in general the best choice for all sizes of business - unless you need to run on Windows, which we will explain further later on.
What is Windows hosting?
Windows also supports just about everything needed to get a website running, but its native tools are other Microsoft technology, like ASP.NET and SQL.

Windows hosting is often preferred developers and organisations with a larger investment in Windows or Microsoft products. When organisations are already using other Windows products it makes perfect sense to go for a Windows-run server.
However, it is not free and requires a license to run, therefore ends up being a little more costly than Linux.
How to choose between Linux and Windows
Given the differences in terms of performance, reliability, affordability and even security, Linux is the better choice unless you have a Windows-specific technical requirement.
There are practical technical reasons to choose Linux too. For example, if you would like to start a blog with WordPress, then Linux hosting will be a great choice for you.
However, if your website requires specific Microsoft technologies such as the MS SQL Server database, or a CMS like Kentico or Umbraco, then you should go for Windows hosting.
At MyHost, our Web Hosting Plans are built on Linux-powered severs to save you money and to ensure maximum compatibility with WordPress. If you need to run Windows, our sister company SiteHost's Windows VPS plans could be what you're looking for.
---
Now that we have made your decision-making on OS easy, we'll now detail why the same can be done with control panels.
What is a web hosting control panel?
When you sign up for Web Hosting, your account automatically comes with a control panel. Most providers offer either cPanel or Plesk. (MyHost customers access cPanel by logging into their MyHost Control Panel, and then clicking through to cPanel.)
A control panel lets you monitor user statistics and manage websites, email and user accounts, databases, servers, and more, all in a single interface.
The following are some basic Web management functions you can have easy control of with a control panel:
Domain Management - tools to connect your domain name to your website.
Simple (sometimes one-click) software installs - applicable for CMSs like WordPress, Joomla, Drupal, etc. Different providers offer different options.
Email Management - set up mail accounts, forwarders, spam filters, etc.
FTP (File transfer protocol) - to launch HTML files online, you will need FTP to move files around on the server
Database Management - see how it is performing or if there are any issues.
File Management - if you're not into FTP, you're better off with a browser-based file manager. Most control panels provide file managers that are easy to use, such as those with drag-and-drop systems.
Backups - you can use your control panel to create backups, access backups and restore those you've created.
cPanel vs. Plesk
cPanel and Plesk are the most common types of control panel today and can do most of the tasks just mentioned. In all, both have similar features but cPanel is Linux-exclusive, while Plesk is made for Windows hosting but can also work in a Linux environment.
However, cPanel has a user interface (UI) that is very easy to use, especially since you can customise it to have the things you use most in one spot. This user-friendliness of cPanel is one of the reasons why it is more popular, especially with newbies.
cPanel is Linux-exclusive, while Plesk is made for Windows hosting but can also work in a Linux environment.
cPanel also works best with WHM (WebHost Manager) which is suitable for reseller hosting.
WHM is the account management side for web developers, allowing them to create cPanel accounts for customers, monitor and protect servers and even transfer and backup data in just a few clicks.
For resellers, the combination of cPanel and WHM provides customers the ability to easily customise their dashboard based on your sites' operational needs.
MyHost's cPanel Hosting
At MyHost, we use cPanel to ensure a user-friendly, do-it-yourself web, domain and server management experience.
Install WordPress quickly and easily
Backup your website and download full copies whenever you need
Create and manage email accounts
Create and modify subdomains
All our cPanel hosting plans have unlimited domestic bandwidth; unlimited MySQL databases; free auto SSL; WHM access and at least one IPv4 address and IPv6.
Every package comes with the option of managed services for extra peace of mind. This means our expert team will have you taken care of 24/7 for monitoring, server tweaks, package updates and patching of critical OS security flaws.
Sign up today for any of our web hosting plans and take control of your web hosting with MyHost and cPanel today.