CentOS Linux EOL update: cPanel makes progress with Ubuntu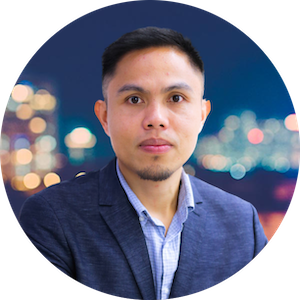 Rob
CentOS Linux is reaching its end-of-life in 2024. For running cPanel, Ubuntu is front-runner replacement but we don't recommend switching just yet.
CentOS Linux has been the go-to distro for anyone wanting to run cPanel on Linux. The reliable and stable platform has been a favourite of users for years. Ubuntu is making strides in that area now, but for now CentOS remains the best option for those looking to run cPanel on Linux. The next question will be, "for how long?"
Last year we wrote about that CentOS Linux reaching its end-of-life in 2024. We briefly discussed some things users can do to adapt to this change. With the EOL only getting closer, and some progress to report, it's a good time for an update.
What's the latest with cPanel and Ubuntu?
In March this year, cPanel released version 102, which advertised support for Ubuntu 20.04 LTS (long-term support). This feature was a bit behind schedule but it's big news and we're glad to see it out in the wild.
However, we do not recommend that users adopt Ubuntu on their servers immediately. In our experience, any complex software system will not work perfectly the first time.
There's currently no reason to doubt that cPanel will deliver on its promise well in time, and that a stable cPanel-Ubuntu pairing will exist before CentOS is finished.
Can I be sure that cPanel will adequately function if I pick Ubuntu today?
In short: no, not yet. There are bound to be bugs and quirks that need to be fixed. That's just the nature of first releases or versions. We recommend waiting until the transition is further along before switching.
Even if you're setting up a new VPS, we still recommend CentOS today.
Should I be solving the CentOS Linux problem yet, and how urgent is it?
Any information technology professional knows that change is inevitable. In the world of operating systems, this is especially true. Over the years various Linux distributions have come and gone, each with its strengths and weaknesses. For many organisations, choosing which distribution to use is a careful consideration.
But CentOS has given us a lot of time to plan ahead, so for now there's still time to pause and think about the future.
Currently, CentOS Linux still offers the dependability and familiarity that have long made it a popular choice for servers running cPanel. You might want to start thinking about testing alternative Choosing a Linux distro, but not rush into full adoption. That way you can avoid disruptions to your business when CentOS Linux reaches its EOL.
What's MyHost going to do?
We're following our own advice for servers that we manage, including all our shared Web Hosting servers. We will continue to run CentOS Linux 7 for the time being, while keeping an eye out for reports from Ubuntu users around the world. We hope to see a lot of positive reports in the coming months, and we expect to start testing Ubuntu on our servers later this year.
For us at MyHost, Ubuntu is the most likely choice for us to switch to when we move away from CentOS, but until then, we will leave it to others to discover the teething issues, early bugs, and other problems that come with any new software release.
For us, there's more to consider than just cPanel. One important factor is a system called CloudLinux, which we use to split physical servers into separate environments for our web hosting customers. CloudLinux runs on top of CentOS and manages the way resources (like processing power and memory) are shared between customers. It's a crucial system for us as web hosts, and for anyone with MyHost web hosting. If we can't run CloudLinux properly, we can't be sure that our hosting will work for you the way it should.
We expect that CloudLinux, like cPanel, will run smoothly on Ubuntu in the future. But, like cPanel again, this is a work in progress. The first release of CloudLinux Subsystem for Ubuntu became available only last month, and it's a 'beta' version which its makers say is not production-ready yet. So that's another set of real-world testing that we'll be watching closely.
By taking a cautious approach we can ensure that our servers remain stable and reliable for our customers. And by waiting for the transition to be further along, we can avoid any potential pitfalls that might come with early adoption.
What do I do now?
If you're running your own CentOS Linux server, we recommend you take our lead and stay aware of what's happening without jumping off CentOS too early. Keep an eye on the latest news and developments, and in the meantime keep enjoying the stability and reliability that CentOS is known for. You'll have access to all the latest security patches and updates by staying on CentOS.
So play it safe and stick with CentOS for now.