What to do as CentOS Linux reaches end of life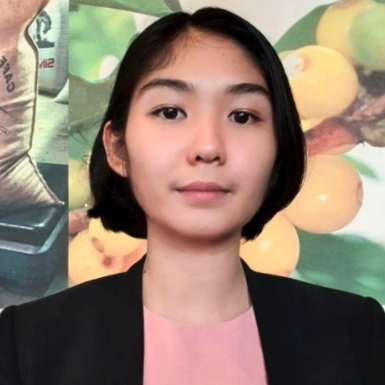 Janina
It's not just the summer holidays that are around the corner but also the End-of-Life of the CentOS Linux lineage. Here's what this means if you're setting up a new VPS or already using CentOS.
Compare Linux VPS
Since its release in 2004 CentOS Linux has been a popular distro for developers looking for a stable, open-source Linux operating system. It's been popular with MyHost customers for a few reasons, like the fact that of the three distros that we offer on VPS (the others are Ubuntu and Debian), only CentOS runs cPanel reliably. Add in long term-support and flawless compatibility with testing or production servers, and you might want to write a letter to Santa asking for a different turn in CentOS Linux's fate.
Developers have had a year to digest the surprising announcment that CentOS Linux will enter its End-of-Life (EOL) this month, on December 31. This means changes or developments will no longer be made on CentOS. CentOS 7, which we will talk more about later, will remain in support but the whole distro is on a path to oblivion. 
Now that its EOL draws near, we're here to help you unpack a few important things about this news, including what comes next and what you can do to smoothly adapt to this change.
Why is CentOS entering EOL?
For a little background, an EOL typically happens when an OS is in its declining phase. When does this happen? Only developers can say.
As for Centos Linux, this is how Red Hat has described things: 
"The technology world we face today isn't as simple as what we faced even a year ago, let alone five years ago. From containerized applications and cloud-native services to rapid hardware innovations and ecosystems shifting to Software-as-a-Service (SaaS), the operating system can be hard pressed to answer even one of these needs, especially at scale and in a responsive manner.
This is where we see CentOS Stream fitting in. It provides a platform for rapid innovation at the community level but with a stable enough base to understand production dynamics. These changes and feedback can more quickly be channeled into productization, resulting in Linux platforms that meet the needs of an incredibly varied user base."
So, Red Hat don't see a future for CentOS Linux. They'll keep version 7 in support until mid-2024, and introduce something new called CentOS Stream.
Why CentOS Stream might be a bad idea
Moving on from CentOS Linux, Red Hat will introduce an entirely new line of distro, CentOS Stream, which won't directly replace CentOS Linux. It's very unlikely that we'll offer CentOS Stream on VPS (or any other servers) at MyHost.
CentOS Stream will not offer the stability that a server OS needs. We don't believe it would be sensible to support CentOS Stream.
To understand all this, it helps to know that as well as being the developers behind CentOS Linux, Red Hat also produces RHEL (Red Hat Enterprise Linux) which is a commercial product.
CentOS Linux was downstream of RHEL. By downstream, this means its code is largely drawn from existing RHEL releases. This gives CentOS Linux the same stability, performance and uses as RHEL. This is a good thing for developers because they know what to expect. 
In contrast, CentOS Stream will exist upstream of RHEL, meaning the former has features not present in RHEL. Upgrades or changes on CentOS Stream won't necessarily work for existing Linux users. Moreover, CentOS Stream will be designed as a "work in progress" rather than being production-ready.
In a nutshell, what we think, as experts of the Linux environment and by simply reading between the lines, is that CentOS Stream will not offer the stability that a server OS needs. We don't believe it would be sensible to support CentOS Stream.
Next steps to take
If you're a cPanel user, watch out for production-ready support from Ubuntu. cPanel said last year that it is speeding up work to have a production-ready version for Ubuntu LTS by "late 2021". There's been progress (LTS 20.04 offers experimental cPanel support), but we're all still waiting. Nonetheless, this gives greater certainty that Ubuntu could eventually be the way to go if you want to maintain your cPanel access.
If you still want to run CentOS Linux, stick with CentOS 7. Red Hat committed to continue supporting CentOS Linux 7 until its published end of maintenance updates in 2024. (Counterintuitively, CentOS Linux 8 will be out of suport much earlier.) If you're not on version 7 yet, upgrade ASAP. But remember that this distro comes with a hard end-date and you'll need to switch to a different distro before then.
Avoiding CentOS and find a different distro. To be extra safe, just move away from CentOS altogether to keep future disruptions out. If you can find something better than CentOS 7 now you can avoid disruption in 2024. Start with our latest plain language guide to choosing a Linux distro. Here, you can see the differences between the distros that we offer, in terms of support, stability and other critical factors.
---
MyHost's VPS plans are flexible so you can build on the OS that best suits your needs. We offer Ubuntu and Debian which you can easily select and build your site on.
Want more advice? Talk to one of our experts now and we'll help you make the best distro choice.