Why do .kiwi domains cost more than .nz?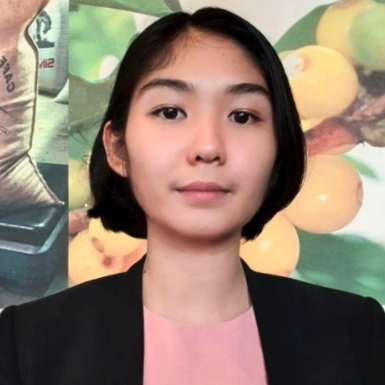 Janina
.kiwi domains cost two to three times as much as .nz domains. Why is that, and are .kiwi domains worth it?
It can be surprising to learn that similar but different domains can carry very different prices. We've been asked a few times why a "dot-kiwi" address like example.kiwi carries a much higher price tag than example.nz or even example.kiwi.nz. Aren't they all pretty much the same?
This article explains why .kiwi domains come with a higher price, but can also offer a more global appeal than an address ending in .nz. Depending on the ambitions you have for your new site, a .kiwi might be worth investing in, or it might be a cost you can safely avoid.
First though, a bit of history.
.nz goes back to the '80s
Since 1987, NZ (.nz) has been the official country code top-level domain (ccTLD) of New Zealand. As with New Zealand, all countries and independent territories are provided with two letter country code extensions by the Internet Assigned Numbers Authority (IANA), a standards organisation that oversees global IP address allocation.
These ccTLDs, along with around 20 generic (i.e. non-national) top-level domains, such as .com, .org and .net, made up the small pool of TLD options that site owners could choose from, until a decade or so ago.
Like most other countries, New Zealand established a non-commercial body to oversee .nz domains. We'll talk more about that organisation, InternetNZ, soon.
As the internet expanded, a global call came up for a larger variety of TLD for specialised uses. So in 2012 ICANN opened up the market for suggestions for more generic top-level domains (gTLDs) from independent commercial enterprises.
This paved the way for thousands of new generic top-level domains (gTLDs) like .kiwi.
A private registry operator, Dot Kiwi Limited, became the owner of the new generic top-level domain .kiwi. They were reported to have paid "seven figures" for the opportunity.
While .nz signifies (to people and to search engines) that a site or business is based in New Zealand, the new .kiwi TLD was positioned as showing the true Kiwiness of a site wherever part of the world you are.
However, because Dot Kiwi Limited is a business with expenses to cover and investments to justify, the extension is twice to three times more expensive than the traditional .nz and demands the question whether it is a worthy buy.
Would a .kiwi smell as sweet by any other TLD?
Can domain extensions really build up a brand's reputation? Or do TLDs have even more practical purposes like boosting revenues? The simple answer is that it's a little of both.
A ccTLD like .nz is used to show that a site is local and thus can be more searchable for Kiwis looking for services near them. On the other hand, the .kiwi domain can be used in whatever country while still allowing users to demonstrate their pride in their roots. Within the local scene, some passionate kiwis may also feel more strongly about .kiwi, and understandably so.
Domain extensions can tell you a lot about a brand. For example, some people find that .co.nz sites are more formal while .nz sites, more contemporary. Thus, some find the patriotic perception that .kiwi ties in with a brand as an added value to the relationships they build with consumers who share the same national pride. If you want your brand to give off a more kiwi vibe but you're restrained by budget, you can also opt for a .kiwi.nz domain that is pegged at the more affordable .nz prices.
For some internet users, however, there is technically zero difference between .kiwi and .nz domain names. Both can serve up email addresses and are renewable annually or for a longer-term basis to maintain ownership.
But one cannot deny that many loved the idea of a .kiwi. In the first 10 minutes they were made available in May 2014, 1491 new domain names were registered. The second week saw this number jump to more than three times in terms of activated domains.
Back to those prices
While .kiwi is privately owned, .nz and all its sub-extensions (like .co.nz, .kiwi.nz, .maori.nz, etc.) are owned and operated by InternetNZ, a non-profit organisation that works to maintain an open and secure internet in New Zealand.
So when you get a .nz domain from us, we pay a price that is set by InternetNZ. Meanwhile, the pricing for private gTLDs like .kiwi domains are solely determined by a combination of the gTLD's owner (like Dot Kiwi Limited) and market demand.
Because Dot Kiwi managed to be the sole registry for the .kiwi extension, you have to meet their price for every .kiwi registration. So if you register a new .kiwi through MyHost, the bulk of the cost is passed straight through to Dot Kiwi Limited.
In the case of .nz, InternetNZ distributes the extension to end-consumers through a larger network of registrars and resellers like MyHost. More significantly, InternetNZ sets a much lower cost to start with. A bit more competition between registrars and resellers doesn't hurt either.
What value are you looking for?
The choice of going for .kiwi or .nz boils down to how much you want to take your kiwi pride out there, how much you think the .kiwi domain fulfils this goal and, equally important, how much you have in your pocket given the huge price difference between the two.
Search for available domains now and find the one that best relates with your brand.