Domain names: What they are, and why you need (at least) one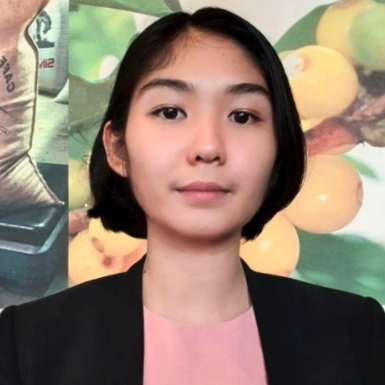 Janina
A domain name is the address people use to find you online. Here's how to choose a great one.
Find a domain name
Domain names are the web addresses that you type into the URL bar to go to websites, such as "google.com" for Google or "myhost.nz" for MyHost.
Behind the scenes, website addresses are actually identified through a string of numbers called internet protocol (IP) addresses (eg. 102.23.216.164). But because these are hard to remember, and can change over time, the domain name system makes web browsing easy.
Why you need a domain name
If you want a solid presence online, doing business using your own domain name instead of something like "companyname.wordpress.com" is a must. Here's why:
Brand recall. For customers, seeing that you have a domain name shows that you mean business. It's a small, integral investment in your brand. It's how people will find you and know you online. The best domain to register is one that exactly matches your brand name. But if that's already taken, you can use relevant keyword extensions relevant to your brand.
SEO optimisation. A domain name that is identical or close to your brand name will help push your site to the top of search results for your name. And the more clicks you gain, the bigger the boost to your overall SEO ranking.
Building trust. Having your own business domain name establishes credibility. It's common for new customers to search for a company's website as a "legitimacy check", and domains offer a stamp of authenticity. An unprofessional, or absent, online presence can cause suspicion and even drive away nearly-converted clients. For this reason, your online address could be more important to you than your physical store address, especially if you sell directly through your website.
A professional email address. An email domain is the name that comes after the @ sign. It's a good look for your email address to match your website, and to include your brand name (e.g. @myhost.nz). It's another mark of legitimacy, too. Many domain and hosting providers, like MyHost, offer specific email hosting.
Choosing between .com, .co.nz, .nz, etc
These suffixes at the end of addresses are top-level domains (TLDs) or domain extensions. Thinking of which TLDs to combine your domain name with is important. While it doesn't affect SEO ranking, they influence geographical searches. Popular options include:
.com - this is a generic TLD intended to target an international audience. It is generally advised to go for .com since it's the most common TLD but then a lot of.com addresses are already taken. It's also a different story when you aim for a local customer base.
.co.nz and .nz - these are country code-level TLDs for sites in New Zealand. These TLDs signal Google to localise its search, so it's best when targeting kiwis. The only difference between these two is that, for some people, .co.nz gives off a more formal, business-like impression while .nz is seen as more modern. There are also other .nz options, like .org.nz for non-profits or .net.nz, which are usually used by tech companies. (Another option, .kiwi, signals a connection to New Zealand without the localisation of a .nz domain. A .kiwi domain costs a bit more, though.)
.com.au and .net.au - these are particularly useful for trading in Australia, but there are auDA eligibility criteria that require a genuine "Australian presence".
These are only some of the TLDs that you can register through MyHost.
Can you "buy" a domain name?
While you pay for domain names, it's much more like renting than buying. Only authorised registrars, like us, can offer leases on domains. And your domain stays yours as long as you pay your rent. You have the right to renew your lease before it expires - most providers will let you set up auto renewal - and you can pay in advance for several years at once.
Registering your domain name
Here are things to consider when registering your domain name.
Compare providers, not just price. Generally, cheaper domain providers offer less sophisticated tools and less support. So going for low-cost might be costly in the long run when you find yourself wasting hours fixing issues.
Look out for pricing tricks. Some providers charge a low price to register a new domain but then sting you with higher renewal charges. Check for traps before you commit to a provider.
Multiple TLDs. It can be a good strategy to have multiple domain names that match but are designated with different TLDS (e.g. example.com, example.nz, and example.co.nz), and then redirect them all to open to your main site. This prevents scammers from impersonating you and damaging your brand. It can also stop genuine competitors from creating confusion. On a more practical note, having both .com and a .co.nz. or .nz is beneficial if you later decide to go global from local.
Choosing one provider for domain and hosting. We recommend that you get your domain name and hosting from a single company. That gives you one login, one control panel to manage everything, and one support team to work with. It often makes it easier to connect your domain to your site, as well. Also make sure that your chosen provider is trustworthy enough to notify you when your domain is about to expire and give you ample time to renew.
Your budget needs to go beyond domain registry. Whether your domain name costs you $20 or $70, the overall cost of launching your website will still go up from there. You also have to arrange web hosting, for example, before you can launch a website.
MyHost domain and hosting
If you're looking for affordable domains and hosting plans topped with ultra-reliable and honest customer support, you have to consider MyHost.
All our hosting plans have a 99.9% uptime guarantee and automatic daily backup. Our servers are configured to have maximum compatibility with WordPress and integrate easily with CloudFlare, a global content distribution network providing your global visitors a golden experience.
On top of all these, we offer fully featured email hosting and 24/7 expert support.
Sign up today and easily organise your new domain, web hosting, and email hosting all in one go. You'll soon see why so many kiwis choose us.