Want a professional email address? All you need is a domain and hosting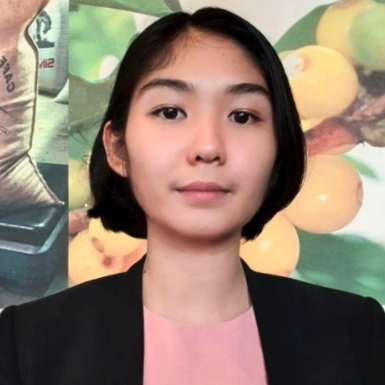 Janina
A business email address seems like a small upgrade but it actually makes a big difference in branding, customer trust and revenues.
Despite many technological disruptions over the decades, email remains a key part of running a business, whether big or small. If you're just starting out, it's tempting to do what you've always done and just set up a free inbox online. But that's a mistake that's cheap to avoid.
It all starts with your email domain
One of the basic things companies must do is have their own email domain, which is the name that comes after the @ sign. Having an email address that is the same as, or close to, your brand name (e.g. @myhost.nz for MyHost) speaks volumes on the legitimacy of your business, unlike free email services like Gmail and Yahoo.
A domain name is important for many good reasons. You can use a domain name for both email and a website, or for just one of these things. With MyHost, you have a one-stop-shop for registering your domain and getting your own email hosting.
What is Email Hosting?
But having an email domain name is just one thing. To make email do wonders for your business, the right choice of email host is crucial.
Your email hosting platform is where you create new email addresses and mailboxes, then connect them to apps (like Outlook, Apple Mail, mobile email apps, etc). It's also where you can manage everything from spam filters to email groups. And once you're all set up, it's where all your emails and attachments are stored.
Free email services like Gmail can look like an easy way to save money, but professional hosting isn't expensive and it brings a lot of benefits over free email.
There are three primary reasons to get an email hosting provider:
Use your own domain. However many addresses or inboxes you need, professional email hosting lets you create them all with your brand after the @.
Get a LOT of storage. Email hosting allows more storage space, which you surely need if email is your main communication channel with clients. More storage space eliminates the constant need to delete emails and ensure that you keep receiving them. Free email services like Gmail are usually capped at 15 GB, while email hosting plans, like MyHost, give a lot of room for scaling up - even as far as unlimited storage.
Customer service. When you're growing a business, your to-do list is always full. Troubleshooting email issues shouldn't be one of things on it. In fact, you want professionals on the job so you know that your email infrastructure is always in top shape and problems such as attacks or breaches are as unlikely as possible.
When you compare email hosting providers, look into the support they offer. At one end of the scale, free webmail is unsupported — whatever you're trying to do with it, you're on your own. At the other end, providers like MyHost have a 24/7 support team available to every customer. Having an expert team on hand, and knowing that they'll respond quickly to any issues, is a cost-efficient way to stop worrying about email management.
What MyHost's Email Hosting can do
Whether you have a full Web Hosting package, or one of our cheaper Email Hosting options, the service is the same.
With MyHost, you can create email accounts and easily manage them through cPanel.
MyHost allows you to check your email anywhere — Outlook, Mac Mail, Thunderbird and mobile — while still protecting your data with full encryption whatever your connection. You can also depend on our regular backups in case you accidentally delete some files.
MyHost's Email Hosting also lets you set up auto-responses and auto-forwarding, so you can create mailboxes that run themselves.
Spam filters can also be enabled with Email Hosting. Its auto-detection of spam messages lessens the work of your team on non-relevant emails and helps you be more efficient.
On top of all this, MyHost has a team of engineers working to keep your email running as smoothly as possible.
So if you want to have an easy breezy email experience for your growing business, start by getting a domain name then sign up for hosting - either MyHost's stand-alone Email Hosting, if you want the lowest price, or full Web Hosting to give your customers the chance to interact with your brand through a website as well as email.
Whether you're on-board with our Email Hosting or Web Hosting, you can create email accounts straight away.
Have a chat with us today and let us know how we can help you with your email, domain and even hosting needs.
---