Creating your own amazing websites with Website Builder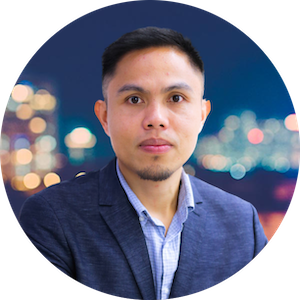 Rob
Looking for an easy way to build your website? Our DIY Website Builder will let you create your website, no problems.
Website Builder is a platform that allows you to create and launch a website without any prior coding or design experience.
It provides a range of templates to choose from and drag-and-drop components that make it easy to add text, images, and other elements to the site. Website Builder is ideal for those who want to create a professional-looking website without fuss.
What does Website Builder offer?
Website Builder offers a range of features that make it easy to create a website, including:
An intuitive interface which makes adding text, images, and other elements to your site easy.
A selection of templates to choose from, so you can create a professional-looking website without any design experience.
Drag-and-drop components that make it easy to add content to your site.
Mobile-friendly templates that look great on any device.
The ability to easily connect your website and domain name.
Integrated SEO tools to help you get found online.
Website Builder, powered by SitePad, has a simple drag-and-drop interface.
70+ different widgets give you a wide range of functionality to choose from.
---
Who is Website Builder for?
Anyone who wants to create a simple, effective website without prior experience.
Website Builder is ideal for anyone who wants to create a website quickly and easily. It is perfect for:
Entrepreneurs who want to launch a website for their business with minimal fuss.
Companies that need a professional-looking website without breaking the bank.
Freelancers or consultants who wish to showcase their work online.
Artists or photographers who want to create an online portfolio.
Examples of what you can you do with Website Builder
With Website Builder, you can create a wide variety of professional-looking websites. It allows you to make the sites like:
A portfolio showcasing your work.
Your personal website or blog.
A photo gallery or personal album.
A business website for your company or small business.
A community forum or social network.
A directory of companies or service providers.
So, whether you're a business owner, freelancer, artist, or photographer, Website Builder has the tools you need to create a beautiful website.
How easy is Website Builder to use?
The platform is easy to use and offers a wide range of features, making it an ideal choice for businesses and individuals who want to create a professional-looking website on a budget.
All you need to do is choose from the hundred templates available, then drag and drop the elements you want to add to the site. You can add text, images, videos, forms, and other elements with a few clicks.
Once you're happy with the site, you can publish it with a single click. It's that easy because Website Builder is integrated with Web Hosting from MyHost.
What is the technology behind Website Builder?
Website Builder is powered by SitePad, running on a MyHost Web Hosting package. You manage everything using a single account and a single login.
SitePad is a proven and well-supported platform that's well maintained and regularly updated. We have thoroughly tested it and are completely satisfied with how smoothly it runs on our servers. We guarantee that your website will always be up and running, and you'll never have to worry about downtime or technical issues.
Meanwhile, our exceptional hosting service is renowned for its unlimited storage, bandwidth, top-notch 24/7 assistance from our in-house team of experts, and fast, secure hardware located in New Zealand. Have a look at MyHost Web Hosting for a full run-down of features.
Times when Website Builder won't suit you
Suppose you're looking to create a highly complex website with functionality such as user accounts or logins, regionalisation (i.e. a site that changes depending on the users' location), personalisation, or tight integration with other software. In that case, Website Builder is probably not the right solution.
Or if you plan to sell products or services online, you will need an ecommerce platform such as WooCommerce. These platforms are purpose-built for online stores and offer shopping carts, payment processing, and inventory management features that most website builders cannot match.
Finally, if you want your site to be fully customisable and offer unlimited freedom to design exactly the way you want, you will need to create a custom website from scratch. This option requires more time, effort, and technical know-how than a website builder, but it will give you complete control over your site's look, feel, and functionality.
Options if Website Builder isn't a good fit
You'll need to look at other options if you have a particular vision for your website or need specific features that Website Builder doesn't offer. Two popular alternatives are:
Hire a web developer: This is a good option if you have a specific website vision and need someone to execute it. A web developer can create a custom website, including any unique features or functionality you need. However, this option can be quite expensive, and it may take longer to get your website up and running.
Use a content management system (CMS): A CMS is a platform that allows you to create and manage your website content without needing to code everything from scratch. WordPress is by far the most popular CMS (here's our advice on when to choose WordPress for your next project). Using a CMS is more complex than Website Builder but the extra control and flexibility can be worth it. If you're completely new to web design or development, expect a bit of learning curve.
Website Builder is probably the right choice if you're looking for something simple and straightforward. But if you have more specific requirements or want more control over how your website looks and functions, you might need to look at other options.
Getting started with Website Builder
If you've decided that Website Builder is the right platform for you, there are a few things you need to do before you can start building your site.
Visit the Website Builder page.
Add Website Builder to your cart.
On the next screen, search for a new domain for your website (if you need one).
Once you're through the checkout, open your Services screen and open "Web Hosting With Site Builder".
And that's it. Happy building!