When, and when not, to choose WordPress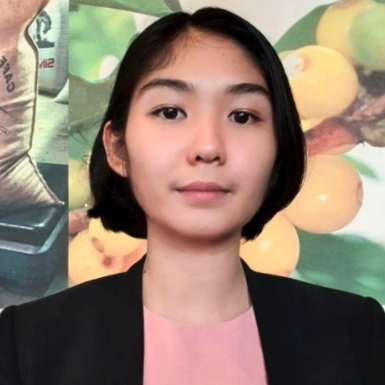 Janina
WordPress is easily the world's most popular choice for people creating a website, from top web designers to beginner-bloggers. But is it the right CMS for you?
Shop web hosting
WordPress is now powering almost 40% of all websites running today, bringing its market share in the CMS industry at about 64%.
That popularity hasn't happened by accident, but it can also mean that some projects default to WordPress without pausing to ask whether it's the right choice.
Why WordPress is King
WordPress is the CMS of choice for many reasons:
Open source. Because it's open source, WordPress is free to use. This zero price tag attracts many, especially those on a tight budget or those simply wanting to test the waters and get a new website out there.
SEO-optimised. WordPress boasts several built-in tools and plug-ins that can boost your search engine optimisation (SEO) ranking and increase your traffic.
Ease of finding help. WordPress is used far and wide across the globe. Whatever issues you might run into while using WordPress, chances are that you're not the first. It's usually easy to find answers in the many support forums and communities that are already out there.
Heaps of plug-ins and themes to choose from. WordPress offers nearly 60,000 plug-ins that can fit whatever budget and use cases, from image-heavy galleries to webstores (many using the WooCommerce plug-in) to corporate sites. As for themes, which control the layout and design of WordPress sites, there are a lot to satisfy different moods and brand identities. While many plug-ins and themes are not free, people love having a wide array of choices in a single platform.
Ease of use. For simpler sites lots of users, even with minimal technical background, manage to do everything themselves. But should you need an expert, there are many WordPress developers around the world. So finding designers and developers to work with is usually pretty easy.
WordPress drawbacks and reasons to choose a different CMS
Despite WordPress' world domination, there are still several reasons why it's not necessarily the best choice for you. After all, the "best" CMS for you will still depend on your resources and goals.
Below are the biggest reasons why WordPress won't be the perfect match for you:
When plug-ins start multiplying.
Plug-ins are created by different users with different purposes — maybe to add a suite of functionalities or offer a quick fix to a problem. There are no uniform rules to developing them so it is not surprising if you combine a few and they don't integrate well. Worse is that mixing them can lead to conflicts and affect how (or whether) they work. If you choose WordPress expecting it to be easy, but find yourself going through tedious plug-in troubleshooting, you might have been better off starting with a different CMS.
When you need a fully customisable site minus the technicalities.
If your customisation needs are many, or complex, WordPress probably won't be for you. If you plan to, say, create a large e-commerce site, the task would entail a lot of work with complex code on WordPress. Rather, e-commerce platform builders like Magento, with "next-level" features, can better serve your needs as they are built with the right technical elements in mind.
When you have high security requirements.
The flip-side of WordPress's deep pool of plug-ins is that it's made possible by a lack of a stringent third-party code review. Many plug-ins are written without security as a major concern, or not kept up to date, so they become the most vulnerable point of entry for hackers.
When you have a complex publishing workflow.
This is all about what different team members can do within your WordPress CMS. WordPress comes with site-wide "roles" (like Editor, Author, and Contributor) which define what each person can do.
Whatever access a person has, it applies to every section of the website. If you want more granular CMS access (e.g. letting team members publish blog posts without giving them access to edit your home page), WordPress won't suit you out-of-the-box.
The list of actions that each role can take is set within WordPress. You can change these lists only with custom development or a plug-in, which can make it hard for some organisations to define roles that reflect people's real-world jobs.
Why host with MyHost?
Aside from its hard work to ensure your site's security, MyHost also ticks the box in other factors to look for in a WordPress web host, such as convenience from the get-go, speed, location, responsive support and scalability.
Check out how our WordPress Hosting can keep your website fast and responsive to your growing traffic.