Web hosting: What is best for your ecommerce store?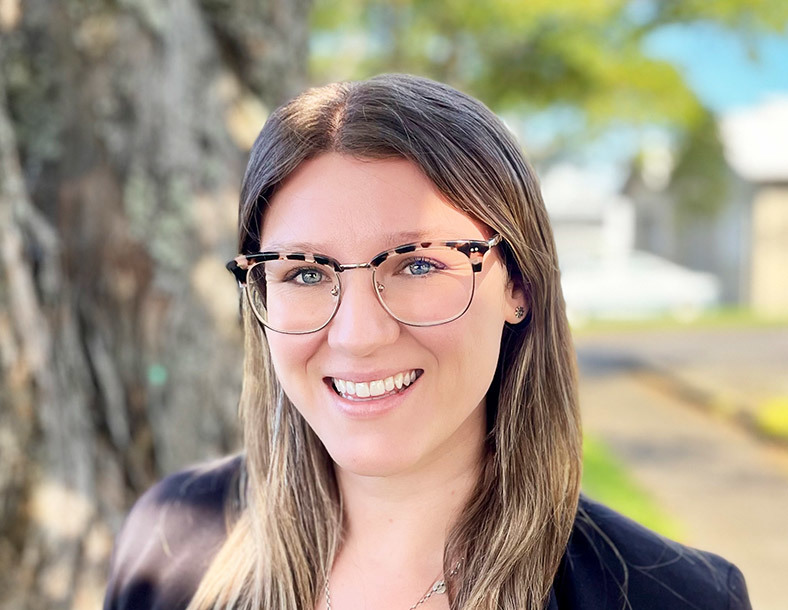 Kendra
Choosing a web hosting plan that ensures your ecommerce store runs smooth is not always an easy task. Luckily, we are here to help you understand your hosting needs.
Whether you are a small business starting out or a large retailer looking to expand, it's tempting to choose your web hosting on price alone. But by resisting that temptation you can increase your odds of success and avoid lost sales.
The hosting world can seem confusing but we love helping businesses find the right way to run their store. Before deciding what hosting product is best for you, there are a few major questions you need to ask. Let's break them down.
What eCommerce software or CMS are you planning on using?
There are a lot of eCommerce platforms and content management systems (CMS) to compare. It's important to let your business plans inform your choice.
When choosing your software or CMS, you usually want a medium-to-long term fit for your plans. Shifting from one system to another is a very big job, so start with a system that will grow with you.
Your system will have technical requirements that your hosting needs to accommodate. And as your business grows you'll want to add extra hosting resources. If you make the right decision early on, this will be possible without fundamental changes to your hosting plan.
Are you focusing on growth or starting out as a bigger store?
If you want to sell thousands of products in a broad range of categories and offer clever recommendations to your customers as they shop, then you'll see a lot of value in a system like Magento. It's relatively resource-hungry, though, so you'll need a hosting plan that can handle it.
With a resource heavy CMS your best hosting option will likely be a VPS. This gives you greater flexibility, more resources and makes it easier to accommodate growth.
If you start out on a shared hosting plan you could outgrow it quickly. This isn't a bad thing (growth is good!) so long as you're prepared to upgrade sooner rather than later.
Make sure your hosting providers will be able to help with upgrades or migrations.
We also host bigger Magento stores on more serious hardware than a VPS. If you are a large retailer a Dedicated Server could be an option for you.
Are you starting out smaller and planning on growing steadily?
On the other hand if you're starting out smaller, with dozens of products in a simple shop that people can browse by themselves, you sound more like a WooCommerce sort of a retailer. WooCommerce is a WordPress plug-in so you will want to look for WordPress hosting. Usually a shared web hosting plan) will be sufficient at first.
An entry level VPS could still be a good starting point for you if you plan to get a lot more customers through your virtual doors quickly. A VPS does require more technical knowledge than shared web hosting, so look into managed services too. While these come at a higher cost, the benefit provided (especially if you are new to hosting) can be extremely valuable.
Expert engineers will help set up your server initially but the long term benefits are what really stand out. Engineers will:
Monitor your server proactively and often fix potential issues before you or your customers even notice.
Run security checks and keep on top of patching.
Offer 24/7 support. You can contact them anytime for help in resolving minor issues before they turn major.
Provide automatic backups so you don't have to worry about losing your data.
Save you time so you can focus on your customers and running your business.
MyHost engineers are available 24/7 to help answer any questions you may have.
What technical specifications does your CMS and business require?
Whatever platform you choose, it will have specific server requirements. These tell you what web server software, database, operating system and coding language you need supported, as well as how much memory is required at a minimum. If your hosting doesn't meet these requirements your site might be slow, or unable to go live.
Once you've met the minimum requirements for your CMS you need to make sure you have enough resources (storage, RAM, etc) to account for your site content and other data.
If your CMS requires 1GB of storage and 500MB of RAM you need to account for that plus include enough storage for your content.
What are your ambitions for your business and online store?
It is a good idea to future-proof your hosting. Good decisions now lessen the likelihood of problems in the future as you grow your customer base or expand your store.
How much storage space will you need for your products and other data?
Some providers - including us - offer unlimited storage, which lets you skip this calculation.
You need enough storage to upload all the files, images, emails and more that your website needs to function. Ecommerce sites are usually more storage-heavy than general websites, thanks to things like:
Technical features and functionality like your shopping cart software.
Multimedia content like product images and videos.
Data like your customer database.
This means even as a small store you will require more storage than a regular site. A small eCommerce store should have at least 2GB of storage minimum.
Are you planning on storing customer information or taking credit card payments?
Taking payments online and storing confidential customer information requires a higher level of security than websites such as blogs. Most banks (even if you are using a third party app) require your hosting to comply with the Payment Card Industry Data Security Standard (PCI DSS).
It's technically possible for shared hosting to be secure and PCI DSS compliant (depending on your provider), but even if your provider can perform the necessary magic you'll still have a higher risk of your site and customer data being compromised! If another site on your server is less vigilant about their security than you, your site may be open to security breaches. With a VPS while some resources are still shared you have greater control and flexibility over how your security is set up.
If you plan on taking credit card payments make sure your hosting is PCI DSS compliant.
You may also want to consider where your hosting providers' servers are located. Do you feel comfortable having your customers' data overseas, or would you prefer to keep it local?
If you have high security requirements and have sensitive customer data, a Dedicated Server would offer the most secure option. This gives you a whole server to yourself and allows you to set up and configure it for your specific needs.
Are you looking at a plan with a bandwidth allowance?
Bandwidth refers to the amount of data that can be transferred in and out of your server. Every visit to every webpage consumes a bit of bandwidth.
Some hosting plans have a monthly bandwidth cap. Not only do more visitors use more bandwidth, but the more page views, images and videos you have on your site also contribute as well. If you underestimate usage, you could end up paying hefty overcharges or seeing your website slow down or crash.
The good news is that at MyHost, we don't cap your monthly bandwidth.
Estimating bandwidth can be tricky but spending time on this now will help you avoid problems in the future. Bandwidth usage can add up quickly and you want to make sure you have enough bandwidth to avoid penalty charges. If you're not sure where to start, it never hurts to ask an experienced hosting provider.
Traffic levels and web hosting options
An uncapped shared hosting plan can be sufficient if you don't expect hundreds of customers at a time. (Too many visitors could still overwhelm your server, which is where shared hosting reaches its limits.)
Just be sure to monitor your site's performance so you know before you outgrow your plan, and have an upgrade path mapped out in advance.
The time to move might come quicker than you expect. If you are sharing server resources with other sites and you all hold a Black Friday sale, for example, the influx of customers to the server (not just to your store) could have a big negative impact.
Looking at something more powerful, a VPS is a good way to reserve resources for your site.
If you will hold frequent sales, or have a large amount of monthly traffic, or display a lot of multimedia content, a VPS ought to offer enough resources, including bandwidth, to avoid ever putting a virtual "Be back in 5" sign on your storefront.
Adding managed services to your server can also help you get through your busy times worry free. This means expert engineers will look after the monitoring of your server performance, security, software patching and more.
Speed, security and reliability at MyHost
Now that you're better informed about the different types of hosting, it's time to see the benefits that apply across MyHost's range. With us, your site runs on top quality hardware including NVMe storage, which we offer as standard. Storage speed and performance would be the least of your concerns with us.
The same could be said with security. We keep the underlying software on our shared servers patched and up to date. We anticipate risks and keep them at bay, too. Every web hosting package and any server covered by managed services gets security patching and frequent monitoring.
As with reliability, our 24/7 operations can guarantee an uptime of 99.9% each month. Our expert team is also always open, ready to listen to any concerns you have and respond quickly.
We offer unlimited plans that don't have any loopholes that you will get caught out on. Check our fair use policy, up-time guarantees and customer reviews for extra peace of mind.
Our offers are also best for kiwis as our main servers are right here in New Zealand, allowing your site to run close to home.
Sign up today for a MyHost plan and give your customers a great experience they will remember you for.
Need more help on what will work for your business?
No matter what size of business you have, it's best to always let your business plans guide your hosting. It's not always an easy task, but it is always worth making sure you are setting your business up for success. As always MyHost's team of expert engineers are always ready to help. If you are still unsure about what hosting plan is best for you, or if your business has specific requirements get in touch today.