Should you build your new store on Shopify?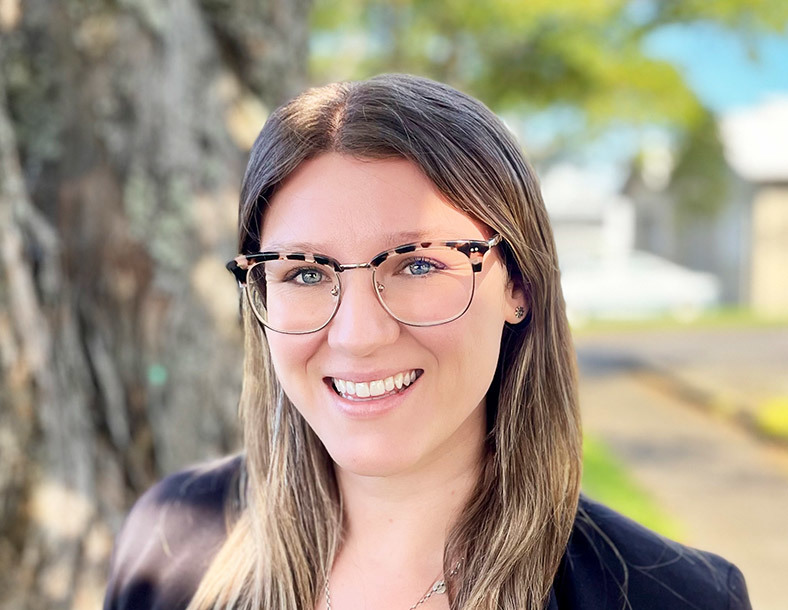 Kendra
Ecommerce platforms like Shopify are popular because they're quick and easy to use - but that doesn't make them right for your business.
This article is for anyone who's thinking about opening a web store. As well as deciding what you're going to sell, and who to, you need to select the technology you'll build your store on. It's a big decision, so take some time to think things through.
The options you're comparing
On one hand, you could sign up for a platform like Shopify which is a quick and easy way to get started but makes a lot of decisions for you, whether you like it or not.
On the other hand you could get a web designer/developer to create your store exactly the way you want it, on a more flexible ecommerce system (WooCommerce is a popular option). This store can then be hosted wherever you like.
The second option is a slower start, but easier to change later. You could switch designers when you want a new look or feel for your brand, hand control to a different developer as your store evolves, migrate between different hosts, and switch out functionality (e.g. checkout or payment gateways) without too much trouble. Flexibility like this would be built in from the start.
Let's break the decision down into a few easy questions.
Would you prefer a quick start, or more freedom to grow and evolve?
Yes, Shopify will work on day one. But how long until you outgrow it?
Pro: Store-building platforms make it easy to set up an account and start creating. You can have a site up and running fast without needing to worry too much about how the system works, or where and how your data is stored, or whether all the different functions (from site search to shopping carts and checkout) will work together.
Con: Vendor lock-in. If you outgrow any single thing on your chosen platform, you need to migrate away from the whole platform and start again. Moving away from Shopify (or anything similar) is not easy. You'll need to rebuild from scratch. Your store's product categorisation, content, design, blog posts, landing pages...everything.
Different businesses will be pushed out by different limitations. It could be compliance, for example a new requirement for the way you store customer data, or UX (perhaps a change to your checkout flows), or a creative decision. When this happens you won't just need a new web host, checkout system or web designer, but an entire new ecommerce ecosystem.
So, do you have big plans to expand your online business? Investing early in a flexible store built by a developer can pay off greatly in the long run.
---
Are you confident that Shopify won't test out its pricing power on you?
It's hard to shop around when you're paying an all-in-one price.
Pro: When you get your bill from Shopify or any other simpler platform, you know that it covers pretty much everything you need to operate online. You don't need to account for separate charges for website development, plug-ins, hosting, etc.
Con: We're looking at another downside of lock-in here. Pricing power sits with big platform providers and they know that it's difficult to move away. So it's pretty easy to imagine that they'll want to test this pricing power out sooner or later.
---
Is access to a wide range of add-on apps worth a wide range of subscription fees?
The more you want your store to do, the more you pay every month.
Pro: Shopify has an extensive array of add-on apps that easily integrate with your site. This gives you an easy and quick way to extend the functionality and add specialised features to your store.
Con: Most of these add-on apps come with monthly costs. While each add-on may be relatively affordable, you will quickly find you need multiple add-ons to get the functionality you need. These costs can creep up on you and easily drive your monthly bill up.
On Shopify functionality like SEO tools, product search, landing page builders, loyalty subscriptions and upselling/cross selling features all require a paid app. Even on the top tier plan (currently $299/month) you are still required to pay for these "extras", which you need if you want to get the most of your store.
It can pay off in the long run to get a developer to create a store with the features you need from the get go. Once the feature is built, it's yours to use - no subscription required. A higher upfront payment can be the smarter investment over time.
---
Will you ever want to fine tune your web hosting for more speed or security?
Not having to think about hosting is great, until your store's speed or security become an issue.
Pro: When you establish a new shop, you don't have to put any thought at all into the servers, networking and infrastructure that will connect that store to the internet. You can know nothing about security, hardware or any of that stuff, and still be online like a pro. At first.
Con: Because you can't shop around for hosting, you can't do as much as other stores can to ensure that your content is hosted near your customers, which speeds your store up. You have much less control over the hardware and software that your store runs on. You are outsourcing the most basic level of store security to a provider who - let's be honest - you probably chose because you like their designers or their price, not because you believe they'll patch your servers against Linux bugs and help detect and block DDoS attacks.
Related articles:
---
When it comes to payment fees, how high is too high?
Payment provider fees can mount up, and they are hard to avoid.
Pro: Shopify works with payment services such as Amazon, Apple Pay, and PayPal as well as allowing credit card payments.
Con: Even if you install a payment gateway of your choice, Shopify still skims a percentage of each transaction (2% if you're on their cheapest plan). This is on top of the transaction fees charged by the payment gateway itself. When every dollar counts, small percentages add up.
---
Would custom design help differentiate your brand from the competition?
Shopify stores have a standard look and feel. That can make them familiar, but it can also prevent you from standing out.
Pros: Using themes to create your store means you do not need any design skills, coding ability or technical knowledge. You can build a functional, aesthetic ecommerce store without touching a piece of code.
Cons: What you see is what you get. Your store can end up looking cookie cutter, without much to differentiate you from your competitors. Customisation is only possible if you hire a developer who specialises in Shopify's PHP language, Liquid. You can always purchase a theme, but again, this adds to your monthly bill.
Using these predefined themes can also limit your sales, as Ryan Mitchell from Do Good Things once explained to our sister company, SiteHost: "Shopify's great for a lot of retailers, but it has psychologically conditioned people to Shopify checkout flows. There are customer experiences, like stores with smaller SKU counts but high ticket items, where that flow falls short."
With a professional web designer working on a more flexible system your store can stand out more, and convey your brand without nearly as many limitations.
---
Do you want a .nz address?
If you're building a local shop for the NZ market, one of Shopify's big selling points doesn't apply.
Pro: Shopify promises to make things super-simple by letting you register your domain (i.e. web address) through them. This makes it very simple to link your store to your URL.
Con: Like a lot of overseas platforms, Shopify doesn't offer .nz domains. If you want to appeal to a local market here in Aotearoa, one of the big "simplicity" promises doesn't apply. That said, plenty of hosting companies, including us, can combine a .nz domain and web hosting.
Related article: Domain names: What they are, and why you need (at least) one
---
Do you want to manage your business email through real mailboxes?
Email will be one of your main ways of communicating with customers. Make sure it's set up to help you be productive and responsive.
Pros: When you get your (non-NZ) domain from Shopify, they bundle in email forwarding. This means you can set up email aliases like support@ and sales@, then have those emails forwarded to whatever email inboxes you like.
Cons: Using forwarders to organise and separate your emails can become a nightmare. Without careful management your replies won't come from the address that people use to contact you. If you forward multiple addresses to one central inbox then it's easy to get mixed up. If you have multiple team members replying to customers, issues can pile up fast. Or if you forward all your support emails to a person who leaves, what will happen to all those messages?
You've got mail - but what address was it sent to, and who's going to reply?
Dedicated email hosting (which is available separately or bundled in with web hosting) lets you create and manage addresses and mailboxes at the source, rather than forward messages from fake addresses to real ones. You can opt for as much storage as you need and be sure that nothing gets lost.
---
Are you sure that you can comply with supplier policies that can change without notice?
Policies, terms and conditions are designed to make it easy to block products or entire stores.
Pro: When you trade on Shopify or a similar platform, your store carries a form of legitimacy. This is because the platform has rules that are meant to ensure that only honest traders selling legal, acceptable products are welcome.
Cons: Large platforms have every reason to be conservative when they create and apply the terms, conditions, and policies that vendors like you have to accept. Shopify isn't alone in giving itself "sole discretion" in the application of its acceptable use policy, or the right to change that policy whenever they like. If something attracts controversy or negative attention, you can expect them to react. In plain language that means that they can block products and stores at will.
You don't need to spend long on Google to find sellers of everything from herbal supplements to PPE to t-shirts all reporting that they've been blocked or taken offline without notice. There's no easy way to appeal, or even get a specific description of the problem. Whether an algorithm, a customer complaint or a competitor that starts the ball rolling, it's very hard to stop it. And remember, leaving Shopify or any other platform isn't quick or easy.
---
So, is an all-in-one ecommerce platform right for you?
For some stores, the extra cost and limitations of Shopify (or anything similar) are worth it. Simplicity has a value, after all.
But if you have bigger plans than being just another web store, or if you want tighter control over your ecommerce systems and infrastructure (not to mention your outgoing costs), then a more modular system might be a better option.
If you decide to assemble an ecommerce system of your own then you can have your own choice of CMS (options include WooCommerce, which runs on top of WordPress), payment gateways, and hosting provider. For the last of these choices, have a read of our article about the best hosting for different ecommerce stores.
Why MyHost
If you do decide to leave all-in-one platforms behind, MyHost is a hosting partner worth considering.
When choosing a host for your ecommerce store it is important to find someone who will treat you like a business partner. Having a host that backs you all the way is the best way to make sure your store is always performing its best.
From helping you find the best product for your store to helping keep your servers fast and reliable, our team of expert engineers are available 24/7.
On top of that, our Web Hosting packages come with free unmetered traffic, fully featured email and automatic backup. And with most popular CMSs already running on our servers we know whatever you choose will work.
If your ecommerce store requires a little more than what Web Hosting has to offer our VPS plans are reliable and affordable. Every VPS is on high quality hardware and with automatic daily backups of your server stored for 14 days in a secure offsite location.
Sign up today and see why MyHost is the best hosting partner for your ecommerce store.